2022-2023 Academic Catalog
[ARCHIVED CATALOG]
2022-2023 Academic Catalog
---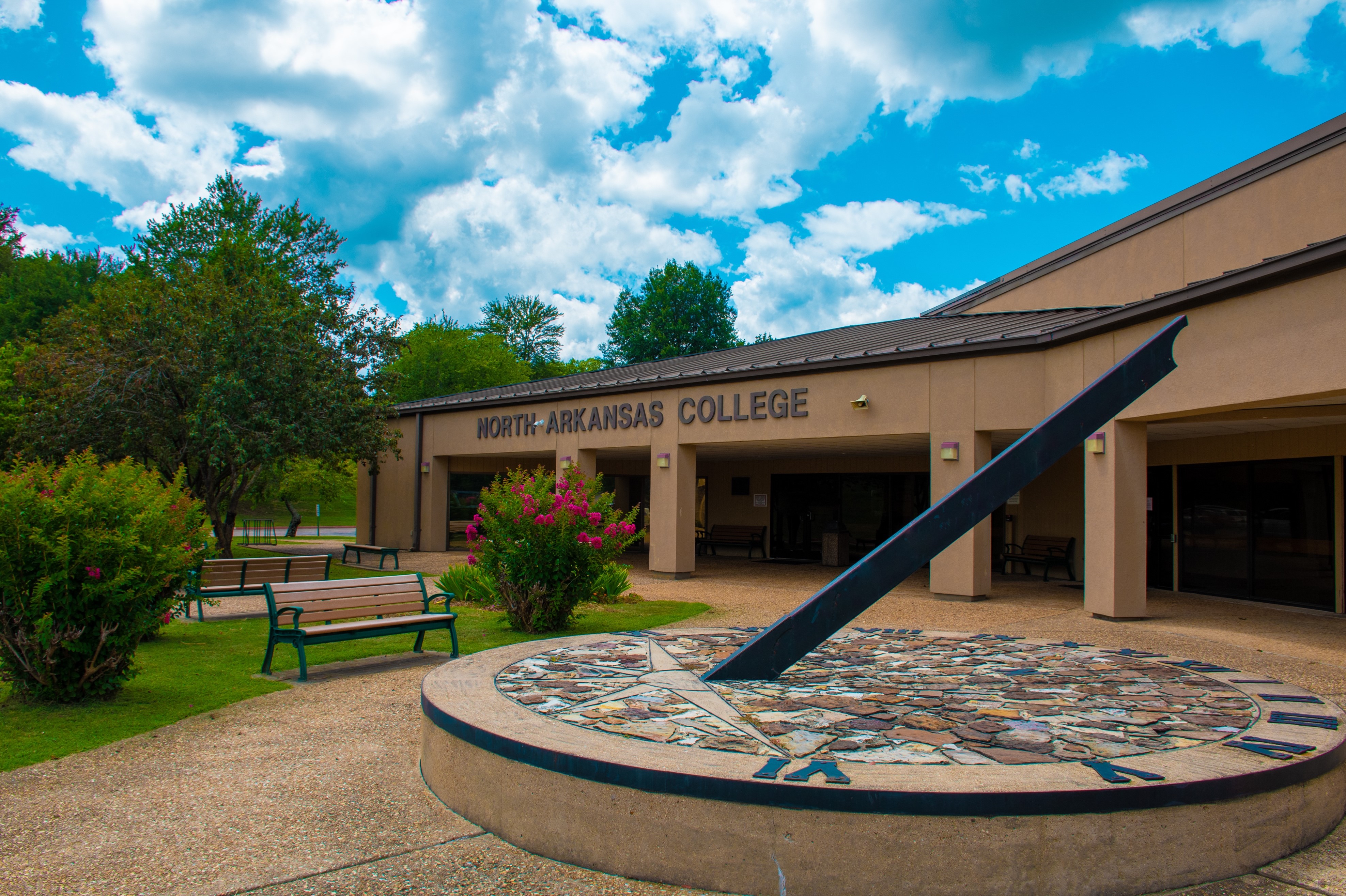 NORTH ARKANSAS COLLEGE
Harrison, AR 72601
South Campus
1515 Pioneer Drive
Harrison, AR 72601
Main Street
823 N. Main Street
Harrison, AR 72601
North Campus
1320 North Spring Road
Harrison, AR 72601
Carroll County Center
804 West Freeman
Berryville, AR 72616
Equal Opportunity/Affirmative Action Statement
North Arkansas College does not discriminate against any individual on the basis of race, color, sex, religion, ethnic origin, or handicap in any of its programs or activities.
Northark does not discriminate on the basis of handicap in admission or access to, or treatment or employment in, its programs and activities.
It is the policy of Northark that no student or staff member sexually harass another. Any employee or student will be subject to disciplinary action for violation of this policy. For more information, please refer to the Title IX section.
Catalog Features
Our online catalog system has several features including advanced search options, user-friendly navigation, single-page printing, and a My Favorites option that allows you to create an account and save your most-visited programs and information.  
Search - To find something specific, use the catalog search bar at the top left of the page to search the entire catalog or narrow the search to courses, programs, hierarchy items and other content.  
Browse - The catalog lists programs by the Area of Study or in alphabetical order.  
Print - Click the print icon at the top right of the page to get a print-friendly version of the page.  
My Favorites - Create an account by clicking on My Favorites and following the instructions. Once an account is created catalog visitors can save any item to their Favorites by clicking the star button at the top right of the page. 
---